Clergy
Arthur W. Flicker, Rabbi Emeritus​
After 14 years of full-time service to Congregation B'nai Israel, Rabbi Flicker retired in 2016. During his tenure, Rabbi Flicker distinguished himself as a leader of interfaith dialogue in the greater Albuquerque community, he trained many Bar and Bat Mitzvah students, and he has comforted many in times of loss. Rabbi Flicker has held a chaplaincy with the Albuquerque Police Department, and as an Ex-Officio member of the local clergy, has provided pastoral support to families throughout Albuquerque on behalf of the Jewish Federation of New Mexico. Rabbi Flicker remains a valued member of our congregation and lay-led minyan.
Rabbi Flicker has come out of retirement to serve as B'nai's part time Rabbi from September 2021 – June 2022. Along with lay leaders of the congregation, Rabbi Flicker conducts Shabbat and Holiday services, provides pastoral care to its members and is preparing this year's B'nai Mitzvah students. He continues to engage with B'nai's post B'nai Mitzvah students, encouraging them to assist with Religious School activities and leading portions of weekly Shabbat services. Rabbi Flicker will advise the congregation as it conducts its search for long-term clergy beginning in 2022.
Staff
Anna Alexander, Office Manager
Sarah Egelman, Religious School Director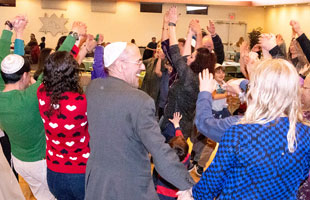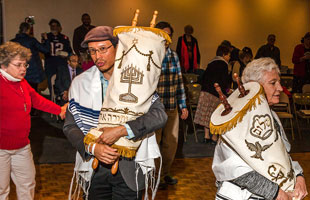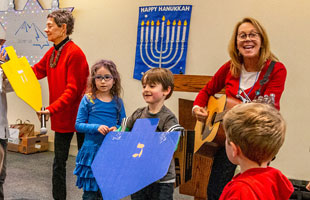 Become a part of our

amazing

community
8:30-9:40am      Morning Service with Avinu Malkeinu 9:40-11:00am     Torah Service and Scriptural Reading 11:00-11:15am     Sermon 11:15-12:00pm    Yizkor and end of Torah Service 12:00-1:00pm     Musaf and…
View recorded services, learn, communicate and much more!